1996 Christmas Cards
Here are some of the Christmas card designs we are sending this year:
---
Nativity Icon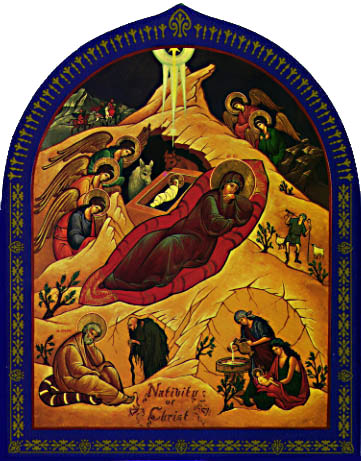 The angels offer Thee a hymn;
the heavens, a star;
the Magi, gifts;
the shepherds their wonder;
the earth its cave;
the wilderness, the manger;
and we offer Thee a Virgin Mother.

---
Midnight Visitors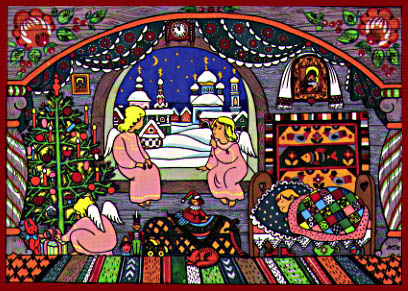 Christ is born!

Glorify him!
---
Adoration of the Magi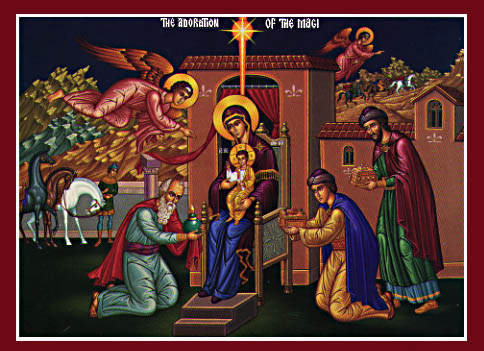 And opening their treasures
they presented to Him gifts
of gold and frankincense and myrrh.
--Matthew 2:11
---
Winter Skater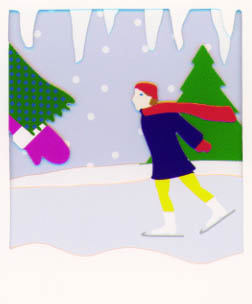 Warmest Wishes
---
The first three cards are Copyright © Conciliar Press, drawn by Jan Isham, Nadja Glazunova, and Fr. Luke Dingman. The last card is © The Museum of Modern Art, drawn by Lee Ann Jaffee